Menu:
Updates:
July 1, 2009:
Our accounting firm moved to new premises at Shekel Towers, 168 Jabotinski st. Bnei-Brak.
December 20, 2008:
The new website of Shpilberg CPA is in the Internet
Shpilberg CPAs Firm - Profile
Welcome to Shpilberg CPAs Firm (Israel) Website.
We are a firm of professional, Hebrew and English-speaking Israeli CPA's and tax consultants.
We are a full service CPA firm, specializing in Israeli tax planning and compliance with an emphasis on pre-Aliyah tax planning.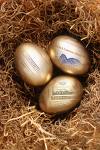 Please feel free to browse through our website and see for yourself the wide range of services we provide.
For businesses - individuals, companies and partnerships we provide a full range of services, including bookkeeping, auditing, finance and tax compliance and planning. We also provide a full range of services for non-profit organizations.